New Delhi has over a million malls
No it doesn't, but it sure does seem like it
A by product of the rapid globalisation that this country has
gone through in the past decade
These malls are, apparently, a glistening testimony
of an India Shining
Now Delhi feature : Man vs Mall
No more old school movie going experience in large cinema halls with several hundred people.  Here you go : Smaller Screen Multiplexes.  No more parks to play in.  Here you go : Gaming Arcades. Want to feel better about yourself? Here You go: Expensive branded Clothing.. the list maybe endless…

Independent music however, which has mostly been an underground scene in most countries has found a friend in the form of malls, in New Delhi. Which is why there is  irony in the fact that within these stereotype encouraging – false self image propagating – meccas of mass-consumerism, lie venues which do gigs of bands with alternative expression.
But hey, no ones complaining
Or maybe just a little bit..
Projekt Square (now Donn Bhat + Passenger Revelator) are a Fusion-Electro-Dance Band, which aren't words you would normally use in the same sentence. Their sound is a hybrid mix of Electronic Dance Music with live elements of guitars, drums and a Sarangi, a musical territory not really explored much before. And using an Indian classical instrument in the context of dance music is also quite an interesting approach.




Guitar player / Music Producer Donn Bhat was part of Orange Street, a band which is deeply embedded in this country's Independent music history. He went onto record a solo album called 'One Way Circle' and is now a founding member of Projekt Square.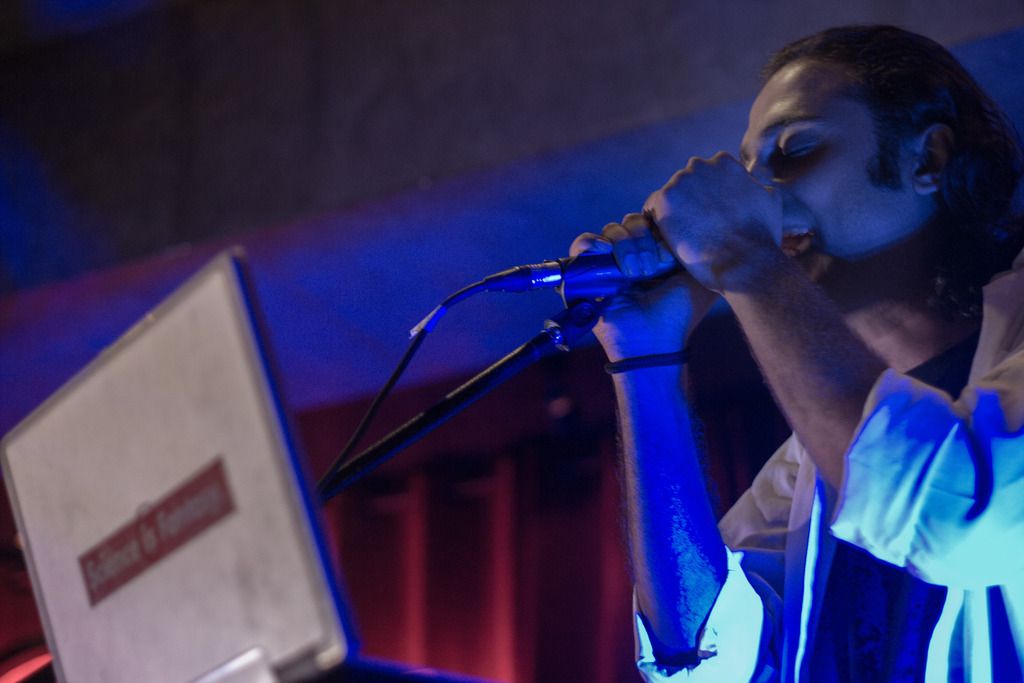 Also becoming a larger part of the band is Vocalist / Music Producer Ashhar Farooqui who was part of the band Envision back in the day. Envision were a band way ahead of their time, and were a down -tempo / trip-hop band, at a time when that sound was just emerging. Now he is also part of Teddy Boy Kill and does vocal duties for Projekt Square from time to time
The other two members Suhail Yusuf Khan (Sarangi) and Aman Singh (Drummer_ are part of the band Advaita, who are One India's finest fusion-rock bands. Together, they use their varied musical backgrounds to create a unique blend of classical Indian sonic spaces mixed with downright dance music. Projekt square are currently working on writing new material, and will release a few songs in the near future. Till then, feel free to get your groove onto this song called 'Go' by Projekt Square. 
Music track:  Go by Projekt Square
Live Track Recording : Anindo Bose
Live Track Mastering: Nikhil Rufus Raj