St+Art Mumbai, 2014 :
Pali Village
The second edition of the St+art festival was held in Mumbai in November-December 2014. Over the month long festival, over 25 artists from different countries painted murals, conducted workshops, screenings and also 2 exhibitions in different parts of the city. The festival aims to work with the support of local communities and government authorities, and began with a focus on the suburb of Bandra which has long had a history of cultural activity. The long winding lanes of Pali Village were transformed over the first week or so of the festival.
Now Delhi feature :: St+art Mumbai, Pali Village
The festival started with Amitabh Kumar from Bangalore painting his piece in Pali Village. Amitabh has a background in comic books and over the years, he has developed a few characters which tend to sometimes make their way into his murals. This piece was a metaphor for the 'battle' he sensed between the different kinds of urbans in Mumbai. It represented a two headed crocodile which is eating itself, engaged in a conflict with a villainous 'Bad Man' figure.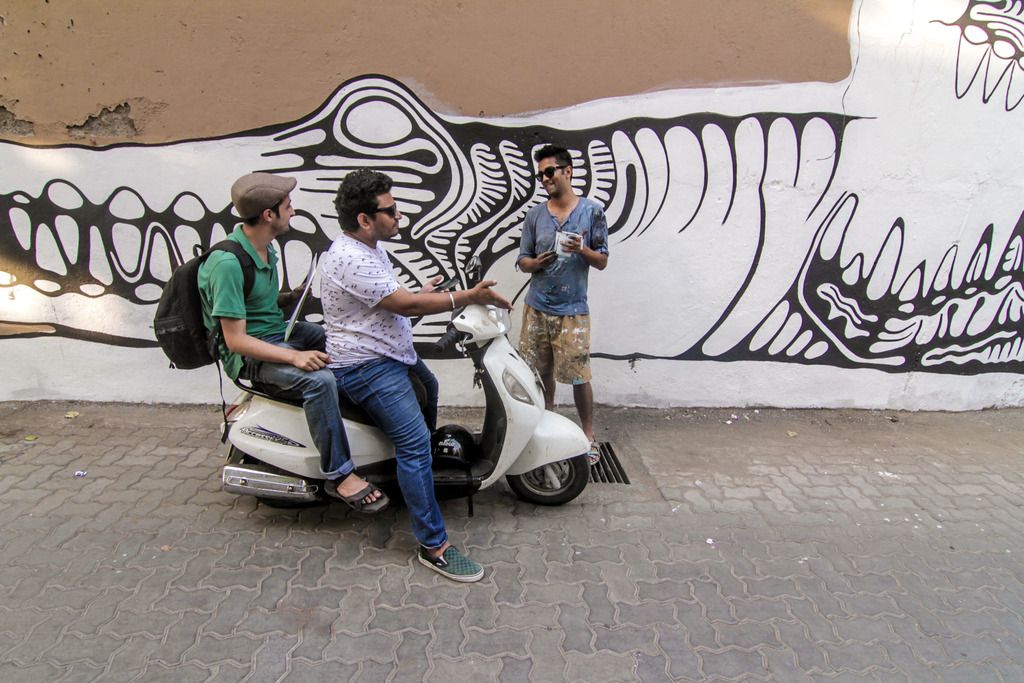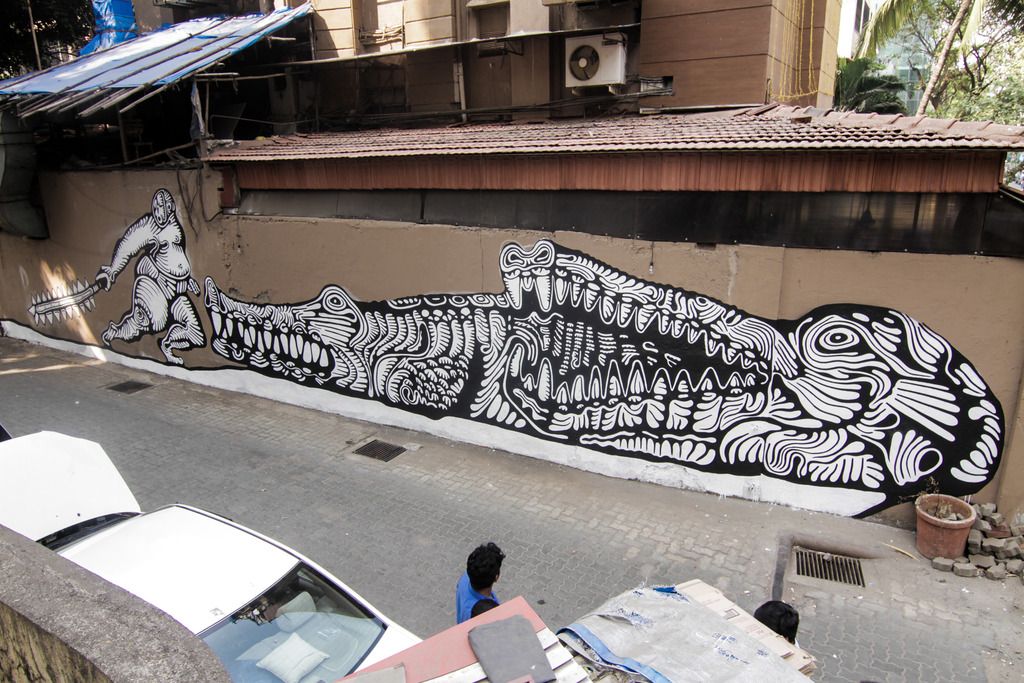 Amitabh Kumar's finished mural
Tika (Switzerland) and Anpu (India) then began working on a collab piece together on the wall of a pet salon. Considering the amount of animals that frequented the lane, and the fact that the salon itself had 4 resident cats, they decided to use that as the main theme of their piece, painting a 'Lucky cat at the Fish pond'. 

Tika (Switzerland) begins work on her collab with Anpu (India)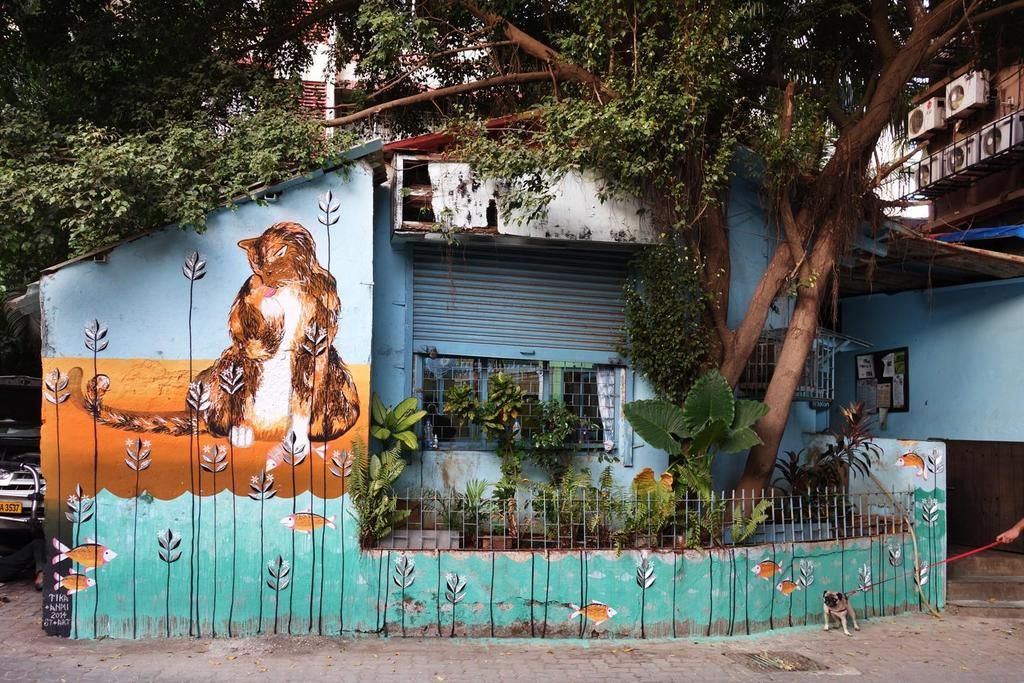 Tika and Anpu's finished piece [IMG courtesy Maja Hürst]


Once the initial pieces were made, just like in Delhi, more and more locals started volunteering their walls. Slowly, all the lanes in Pali Village began changing complexion. Anpu painted another piece with Nora from the ARA PENG crew from Germany. Their piece called 'Tetrapods' was painted as a reminder of the water breakers that are found across the coastline of Mumbai. German artists BOND and Tona also left their tags across Pali Village.
 Nora (Germany) and Anpu (India)'s 'Tetrapods'


Tona (Germany)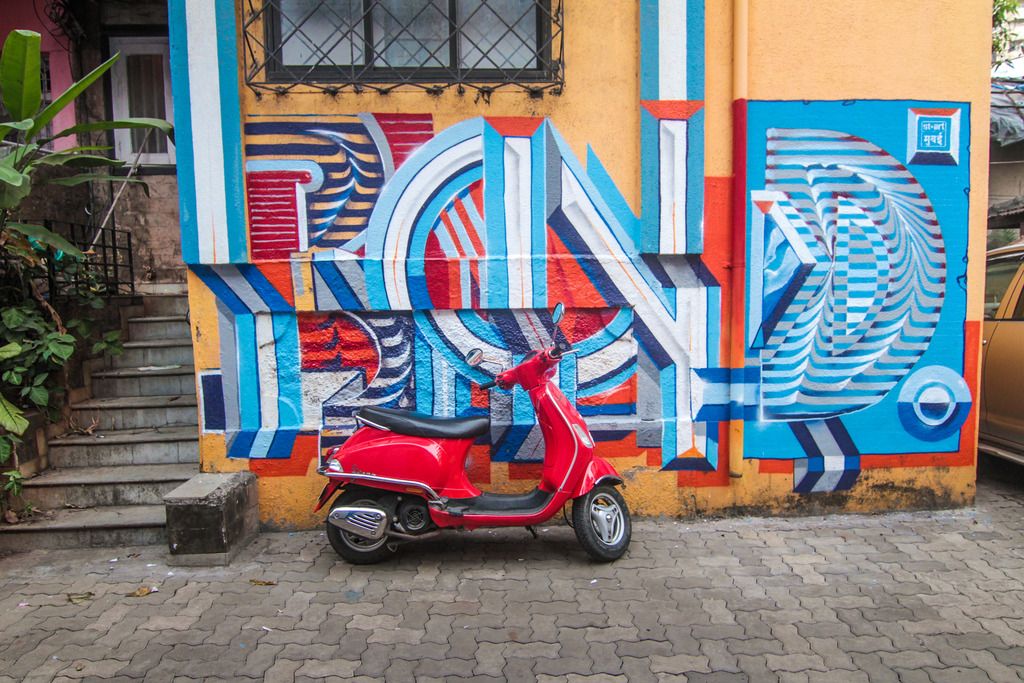 BOND (Germany)
The festival had initially faced some difficulties in finding walls – mostly because of the vertical nature of Mumbai, but the lanes of Pali Village were a perfect place to start. However, the most encouraging part of the first weeks engagement was the support from the community – everyone seemed quite pleased in letting the artists paint their walls. ARA PENG Crew (Germany) painted a whole lane by themselves, while another was painted by artists Tofu, Phomes, Notes, Tona, Anpu and Nora.
ARA PENG Crew (Germany)



ARA PENG Crew (Germany)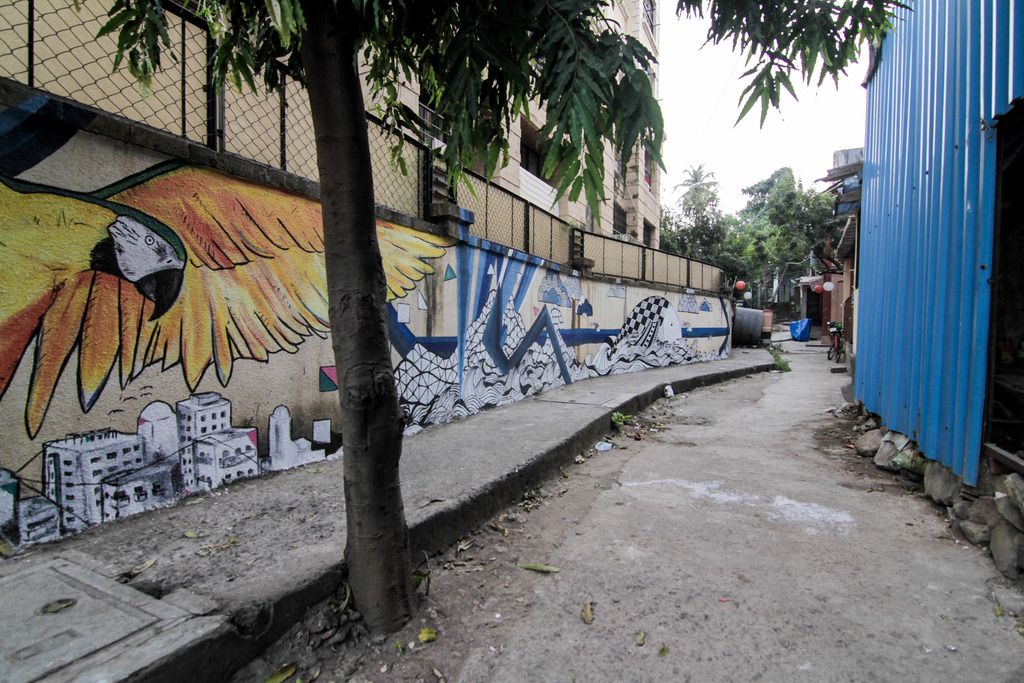 ARA PENG Crew (Germany), Pali Village, Bandra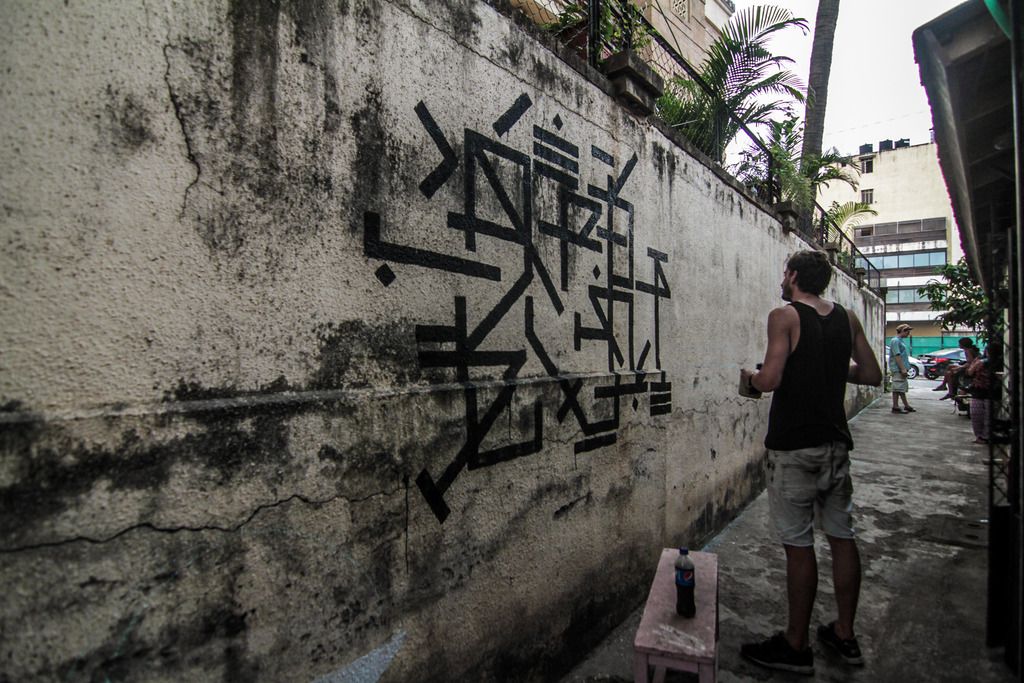 Notes (Germany) painting in Pali Village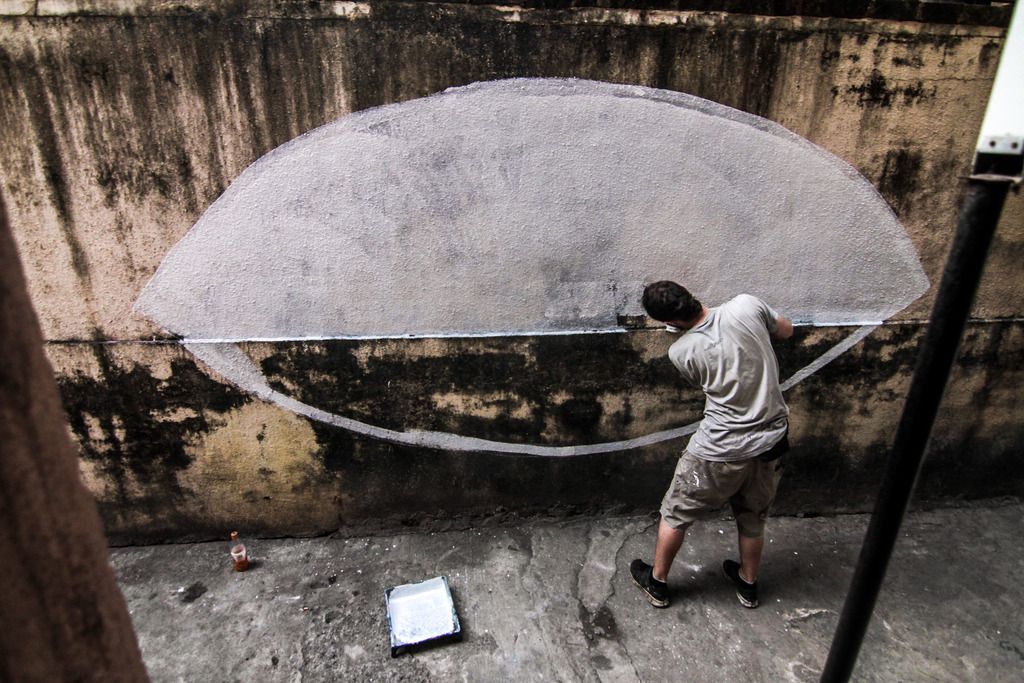 Tofu (Germany) painting an eye
Phomes (Germany) painting his wool basket in the lane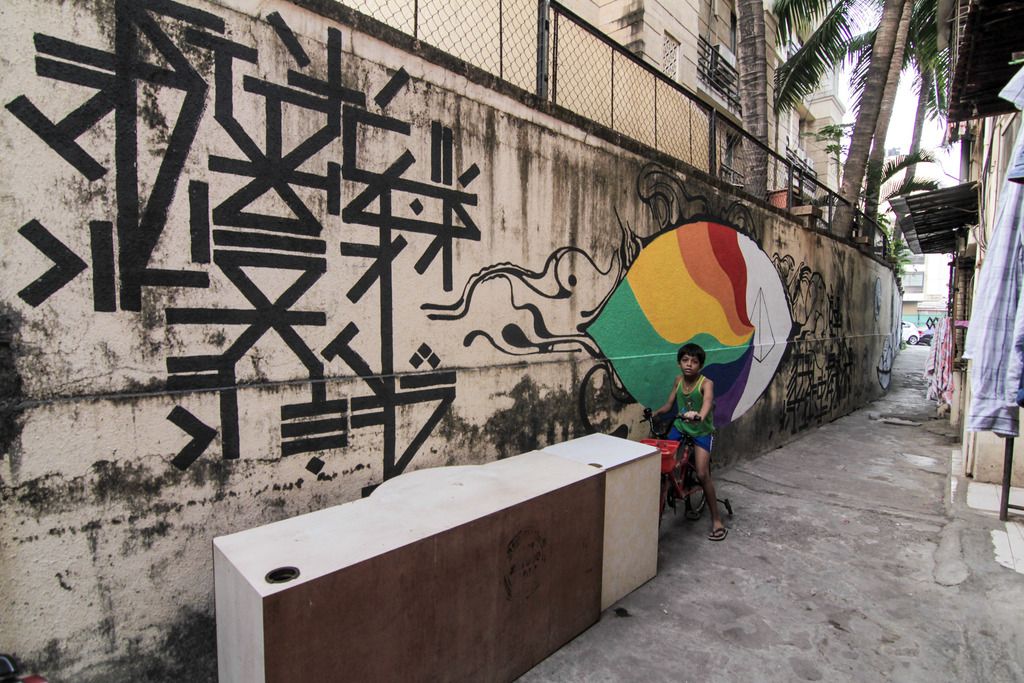 The finished lane in Pali Village


More festival videos will follow soon. Keep checking back for more.
(all images and video by tahska unless mentioned otherwise)