Social Change isn't just about identifying a problem and working towards changing it
Its about reinventing older methods, in a contemporary perspective
Its reapplying traditional approaches, in a newer context for a larger impact
And a youth run organisation, in Now Delhi is using Music to make that change.
Now Delhi feature :: Music Basti
Music Basti is a youth run Non Profit Organisation that works with youth volunteers, musicians and professionals in consultation, creation and implementation of projects for at risk children to empower them with skill sets they can implement in their lives.

They work with children across various centres in New Delhi that house abandoned / orphaned or poverty stricken home kids and involve then in music workshops and classes.
With the aim to create life-skills including self-confidence, self-awareness, self-worth through expression and creativity, the project initiatives use music and arts to promote community building and development, their projects hope to enhance the personalities of the children at these homes, while also creating a space for them to learn and express within.
Their current project is the 'Dhanak Dhin: Monsoons with Music Basti Project' in which
musicians from bands and individual artists visited 3 centres over the course of the year to initiate the kids in a songwriting process.
The kids were first involved in music learning workshops and were then encouraged to write lyrics around the theme of the monsoons. Working with the artists, the children then composed one song each for the 3 individual centres. The kids from each centre of The Dil Se Campaign then went to a recording studio to track their songs. All this eventually culminated in the form of a music Album that will be released on World Human Rights day, December 10, 2011.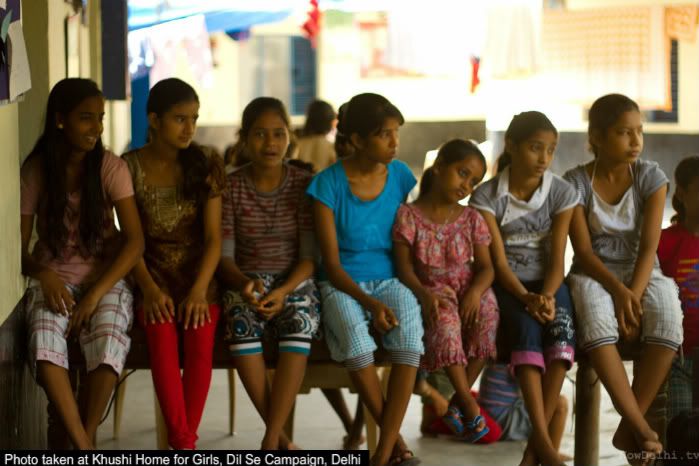 The Khushi home for Girls of the Dil Se Campaign is located in Okhla, New Delhi. It houses some 50 odd girls who are either orphans, or have been picked up from across the city and brought there by social workers.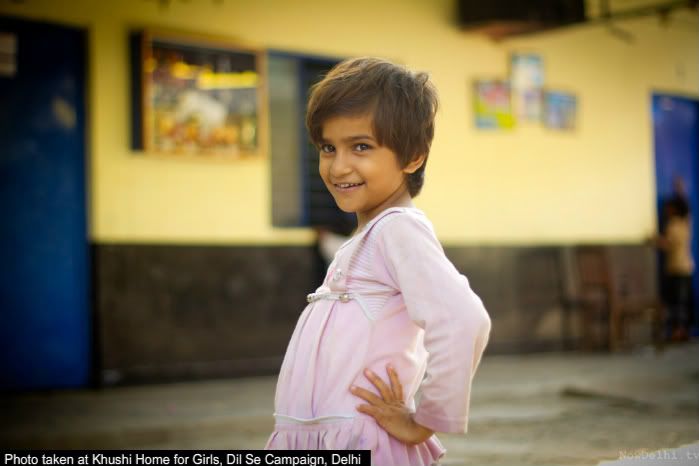 Their response is for all to see in the videos. Their infectious energy is enough to make the visit worthwhile.
Song featured is 'Sawan Kabhi Jaana Nahin' by Smiti malik and Shubh for the 'Dhanak Dhin:: Monsoons with Music basti' album.
This video was recorded LIVE at the Khushi Home for Girls.
To volunteer or participate or collaborate or just help this project, get in touch with Music basti on their website.